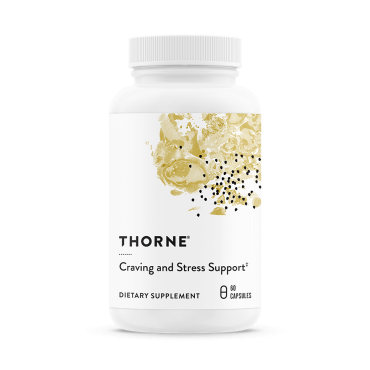 Product Description
Relora Plus blends two botanicals used in the practice of Traditional Chinese Medicine for over 1,500 years, and six B vitamins. It supports restful sleep, and helps balance cortisol and DHEA levels.* 
Individuals who are occasionally anxious, and who eat when stressed, can have trouble maintaining an optimal weight. Relora Plus is a proprietary blend of plant extracts from Magnolia officinalis and Phellodendron amurense (two well-known botanicals used in the practice of Traditional Chinese Medicine for over 1,500 years) along with six B vitamins, including the active forms of vitamins B2, B6, B12, and folate.
Studies have demonstrated that the active plant constituents in Relora® can help achieve a healthy cortisol level, support a healthy DHEA level, minimize stress-related eating, and support healthy weight management efforts.* The six additional B vitamins in the Relora Plus formula are included to support healthy mood and to mitigate the effects of occasional stress.*
Serving Size:
2 Vegetable Capsule
Servings Per Container:
30
Amount Per Serving
% Daily Value
Thiamin (as Thiamin HCl)
10 mg
833%
Riboflavin (as Riboflavin 5'-Phosphate Sodium)
10 mg
769%
Niacin (as Niacinamide)
10 mg
63%
Vitamin B6 (as Pyridoxal 5'-Phosphate)
10 mg
588%
Folate (200 mcgas L-5-Methyltetrahydrofolate from L-5-Methyltetrahydrofolic Acid, Glucosamine Salt) DFE
334 mcg
84%
Vitamin B12 (as Methylcobalamin)
100 mcg
4167%
Proprietary Blend††
500 mg
Magnolia officinalis (bark) extract
Phellodendron amurense (bark) extract
Other Ingredients:
Hypromellose (derived from cellulose) capsule, Microcrystalline Cellulose, Calcium Laurate, Silicon Dioxide.