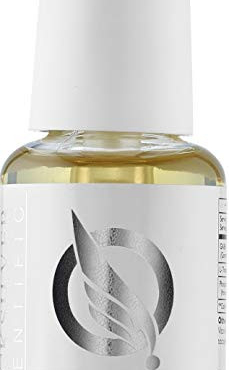 Product Description
Liposomal GABA with L-Theanine 50mL
Our brain naturally produces GABA–the premier 'calm and connect' neurotransmitter that inhibits or slows down nerve impulses. GABA supports rest and relaxation. L-Theanine, an amino acid found in green tea, also facilitates relaxation and calms without impairing cognition. Together, they support a balanced state.
Supports rest and relaxation
Calms without impairing cognition
Helps regulate GI function
Supports balance throughout the nervous system
Supplement Facts:
Serving Size 2mL (4 pumps)
Serving per container: 25
GABA (Gamma amino butyric acid) 250mg
L-Theanine 100mg
Phosphatidycholine (from purified sunflower seed lecithin) 134mg
Other ingredients: Water, Glycerin, Ethanol, Vitamin E (as d-alpha tocopheryl polyethylene glycol 1000 succinate and as natural mixed tocopherols)
General Suggested Usage: Take 1-4 pumps or more 2-4 times per day. Hold 30 seconds before swallowing. May also be stirred into water. Best taken on empty stomach at least 10 minutes before meals. Use within 60 days of opening. Store at room temperature. If pregnant, consult physician before use. 
Description
GABA (Gamma Amino Butyric Acid) is a body's inhibitory neurotransmitter, facilitating the calming, parasympathetic response of the nervous system. 
GABA can offset the sympathetic, fight-or-flight response. GABA receptors are found not only in the brain but also in the gut, suggesting they can help regulate healthy GI function. 
L-Theanine is a calming amino acid found in high amounts in green tea. After supplementing with L-Theanine, brain wave patterns can smooth out, much like they do with meditation. L-Theanine can balance levels of mental strain. Together, these two amino acids support balance throughout the nervous system. 
Liposomal formulations support increased uptake of nutrients where they are needed. Quicksilver Delivery Systems' advanced phospholipid delivery systems allows its supplements to nourish your cells with phosphatidylcholine as they deliver their core effective ingredients father and more efficiently.