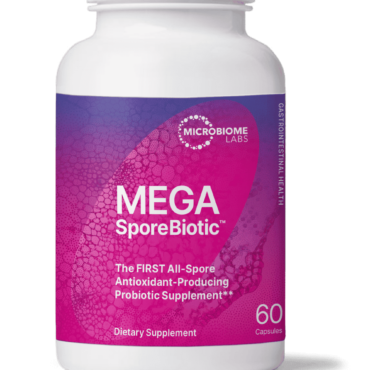 Product Description
MegaSporeBiotic introduces Bacillus Indicus (HU36TM), the first commercially available carotenoid rich probiotic. This amazing spore produces carotenoids in the digestive tract at the site where they are absorbed. Highly bioavailable forms of lycopene, astaxanthin, zeaxanthin, beta carotene and lutein are manufactured by Bacillus Indicus making MegaSpore Biotic the only probiotic and antioxidant combination supplement in the marketplace.   
Supplement Facts 
Serving Size 2 capsules 
Servings per Container: 30 
Amount per Serving: 
Proprietary Probiotic Blend 
4 Billion Spore Cells
Bacillus indicus
Bacillus subtilis
Bacillus coagulans
Bacillus licheniformis
Bacillus clausii
Other Ingredients: 
Pharmaceutical grade cellulose, vegetable capsule (cellulose and water).
Contains no binders, fillers, or flow agents. 
GMO free.
Contains no dairy, corn, wheat, gluten, salt, sugar, soy, nor artificial colors or flavors. 
Warning: 
If you are pregnant or nursing; taking any medication; have a medical condition, consult your doctor before using this product. 
Keep out of reach of children 
Tamper-Resistant: 
Use only if safety seal is intact